About Us
We are a taxi/hire company based in Tobermory on the Isle of Mull.
We are committed to offering our customers the highest levels of service and reliability.
What Sets Us Apart?
Our luxury vehicle can carry up to 8 passengers in comfort and still have room for luggage.
The sliding rear doors make access to our vehicle much easier.
We are happy to undertake both short and long journeys.
We will take regular bookings on a daily, weekly or monthly basis.
We will take bookings for any day or any time.
We will meet you from the ferry, train station or airport and will return you as well.
Our taxi's size means it is ideal for those taking photos or videos as all the equipment can be safely and securely carried whilst the passengers travel in comfort.
Booking
You can book by phoning or texting 0749 3886 237 or you can email on: click to email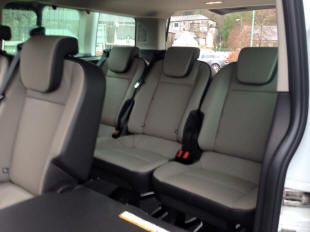 As you'll see from the photo of the rear of the taxi, every seat is individual with its own belt and headrest.
Leg room is also excellent and the air conditioning ensures that passengers can travel at a comfortable temperature whatever the weather outside.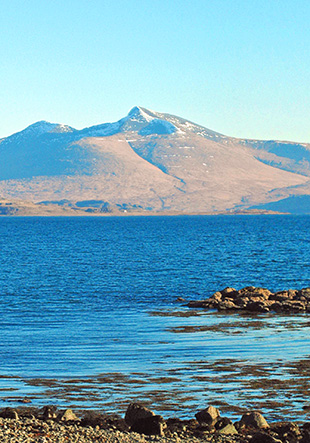 Ben More in winter